Development of the Brigetio Heritage Visitor Center
The Brigetio Heritage Visitor Center was built in 1907 as the main building of the Hungarian Royal State Horse-Stable Department in Komárom. It served as the central building of the Komárom State Farm from 1962, later the Komárom Agricultural Combine until 2004.
The empty building was purchased by the Municipality in 2011 and it started to be converted into a museum in 2016.
The renovation plans were drawn up by Bricoll Engineering Ltd., the building was renovated by WF Construction Ltd, both companies are established in Komárom.
The offices and some of the exhibitions of the Klapka György Museum of Komárom moved to the new building in 2023, which was named the Brigetio Heritage Visitor Center.
Brigetio Heritage Archaeological exhibition
The main attraction of the Brigetio Heritage Visitor Centre is the Brigetio Heritage permanent archaeological exhibition on the ground floor, designed and built by Narmer Architecture Studio, which presents in a spectacular and interactive form the most beautiful finds and the results of the scientific work carried out in Brigetio since 1992 in cooperation between Eötvös Loránd University and the Klapka György Museum of Komárom.
The concept of the exhibition was developed by Emese Számadó, Director of the museum, Professor László Borhy, Rector of ELTE, Dr. Dávid Bartus, Dean of ELTE, as the leading archaeologists of the Brigetio excavations, and Dr. Gabriella Gátfalvi-Delbó, archaeologist of the museum, Dr. Eszter Harsányi and Zsófia Kurovszky, conservators, Dr. Linda Dobosi, archaeologist-architect and Dr. Ádám Szabó, chief museologist of the Hungarian National Museum.
The information on display in the exhibition is complemented by a QR code multi-platform multimedia guide developed by the Institute for Computer Technology and Automation Research, and a virtual reality game by Leopoly Ltd. that takes us on a tour of a Roman city.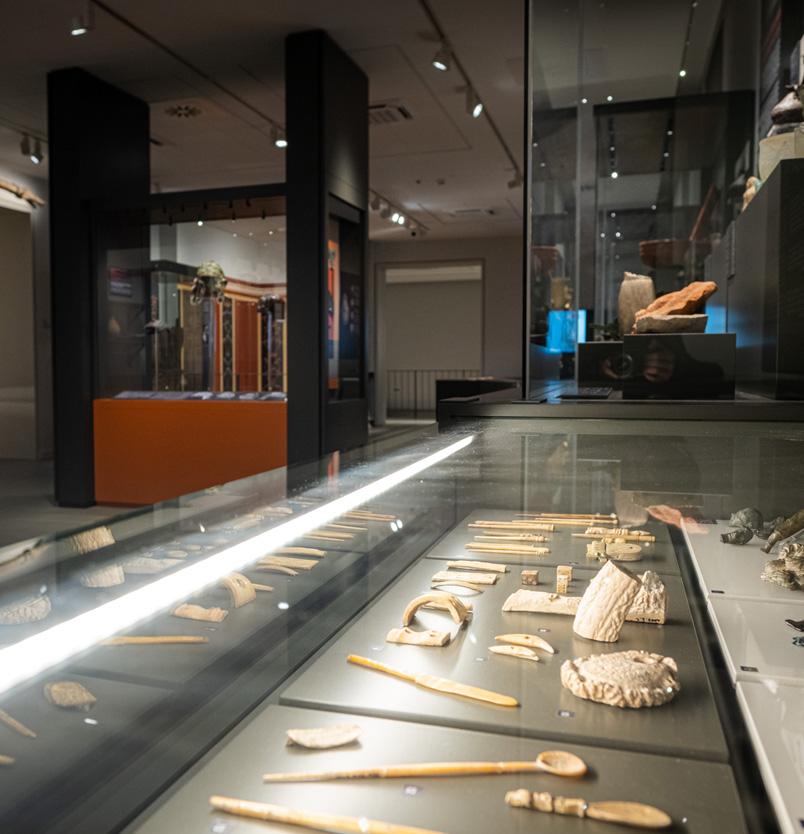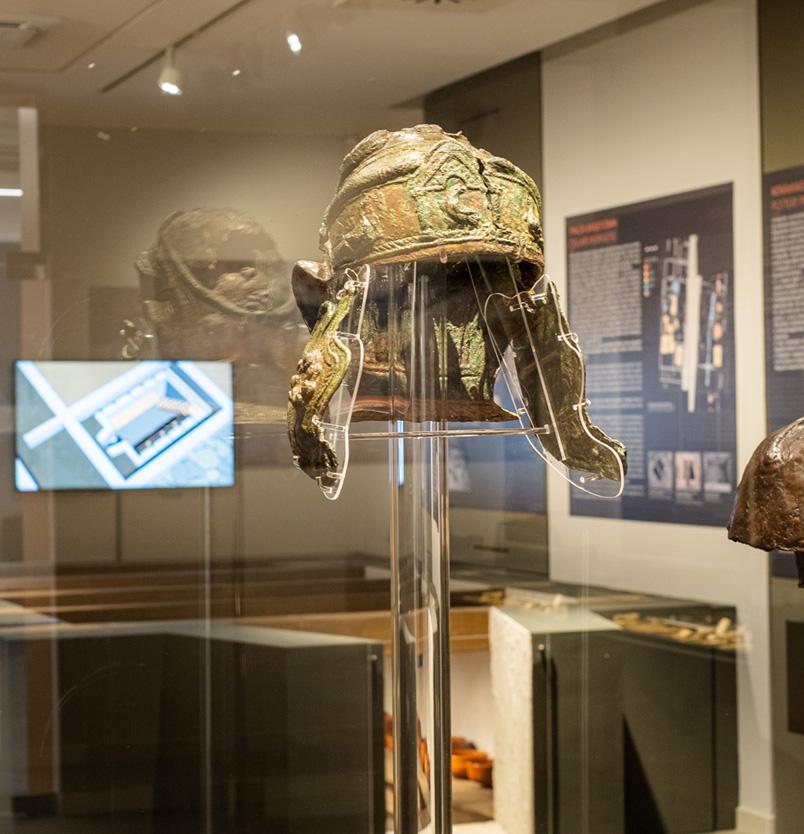 Tuesday – Sunday: from 9 am to 5 pm
On public holidays: from 9 am to 5 pm
Phone: +36 34 344 697
Email: brigetio@brigetio.hu
Dr. Gabriella Gátfalvi-Delbó
archaeologist, contact person of archaeological tasks
historian, exhibition guide
contact person of visitors
Zsuzsanna Langschadl-Antal
contact person of museum pedagogy